December 7, 2012 § Leave a comment
I KNOW that the song and the correct spelling is chameleon, but it was fun singing it this way!
Regardless, the latest massive trend infiltrating our closets is the quintessential pattern: Camouflage.
The most commonly known pattern is the US Woodlands. It's a 4-color pattern that provides a good, general purpose camouflage for temperate and tropical environments and it's the most popular,recognizable and widely used camouflage in the world. There has been an incidence that in times of war, this pattern comes back into style.
Well, it's back now! Whether it's a throwback to the 90's or related to any conflicts, I honestly don't know. What I do know is that designers everywhere are embracing it and it is slowly creeping up on us in every form possible!
My advice would be to try to own as much camo as possible, but NEVER, and I say NEVER use it all together. You are probably not in the armed forces and you don't need to blend into your surroundings.
Let's start from the top.
Beanies are not for everyone, some people can pull them off and look amazing and some just look like they're walking around with a condom on their head. This one from Carhartt is pretty cool and will keep you warm these winter months.
If you're more of a snapbacks kinda guy, then this is the one for you. Obey always has some pretty nice caps and this one combining the graphic with the pattern is just really cool.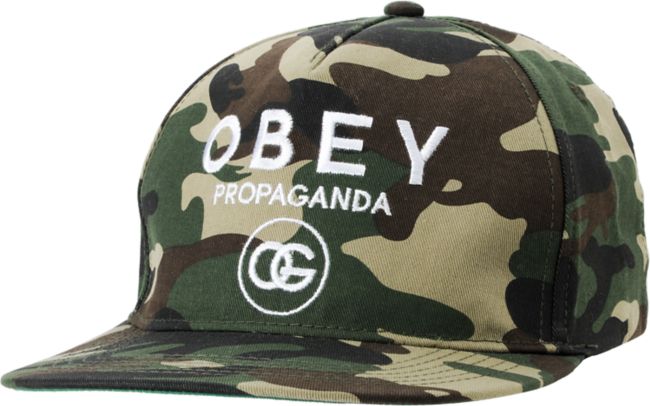 Or this 5 panel cap from Billionaire Boys Club
If you feel like you want something with a bigger statement, you could try a jacket or shirt. The Camo Utility Shirt from HUF would probably look awesome with some nice pants and button down shirt.
Or you could try a nice jumper from Billionaire Boys Club that also has the added touch of the badge detail in the chest.
If you don't like THAT much pattern, you could also go for something simple like a plain white tee with a graphic printed in camp like this 10th anniversary tee from A Bathing Ape x YOYO featuring a combination of their logos. I would say it's a nice way of keeping up with the trend but not going overboard.

Or you could also do a type of color blocked shirt. I love those and I LOVE this one so much. I really want to own it. I left it for last cause I think it's definitely the coolest. This one from Kith Blue Label is featured in the usual woodland camo and a winter camo. Both are pretty awesome.
So let's go to pants. I actually haven't seen that many camo pants that I like. This being the more traditional of garments to be done  and worn with the camouflage pattern. I feel that for the pant to really look cool, there has to be something different or special about it.
Again, Kith stands out here! They have these Red Label shorts that could look awesome with a simple tee and some vans. They have a great fit and a nice cuff at the bottom which just sold me on them.
They also have these from their Blue Label. called the Mercer Pant they have a nice black elastic band at the bottom giving it a cool tapered effect.
You can get all these Kith pieces here.
If you're more of a Dockers kinda guy, they also jumped on the camouflage bandwagon. It has a slimmer fit and some cool pops of orange to add to it. They are being sold at Urban Outfitters
My personal favorite – and the ones I actually own – are these Camo Motocross hybrid from Zara.
Here comes the fun part: Shoes! Designers have really taken to using this pattern in all types of shoes, from sneakers to boots to dress shoes. Here are some of my favorites.
Starting off is this collaboration between Ronnie Fieg and Dr Martens. It's like a wingtip boot with a mix between leather and camouflage. Beautiful.
This collaboration produced what is probably my favorite shoe here: the Brogue Wingtip Shoe. The mix of the camouflage with the black suede looks so classy and cool. They probably would look awesome with jeans and will look so chic with trousers.
You can get them both from Kith.
I'm also a big fan of Clarks shoes. These 2 products are from the hybrid collection.
If you are more of a sneaker head or feel like this pattern is too much for a dress shoe or boot, here are some pretty cool options.
The first one is another collaboration, this one between Supra and Mobb Deep. It's Supra's Bandit style updated with the trendiest pattern now.
Or you could get these Nike SB Stefan Janoski Low in the camo colorway which are super comfortable and give you that skater/street style look and I'm dying to get them!
If I still haven't convinced you that camouflage is this years pattern, here are some accessories, unexpected things, celebrities and ME wearing it.
Very traditional Timex Camper watch in camp
There's also this option from Nixon in collaboration with Colette
Maybe you need an umbrella by Maharishi x London Undercover
You will definitely need a suitcase for your travels! (by masterpiece)
Or perhaps a Disaronno bottle with a leather sleeve bag designed by Maharishi and Bagjack. Cause you definitely should try to make your alcohol blend in with the surroundings! Although its pretty cool that it includes a pocket with waterproof zipper, another pocket for business cards, and more pockets with a pencil from Faber Castell, a Parker pen and a 24-carat gold-plated waterproof USB stick.
And if you really wanna drive around UNNOTICED, you should go for this paint job.
You can look at Rihanna (she really wears it well!)
Or some stylish men I've seen online

Nick Wooster

See if you can make this trend work for you.
My good friend, fellow blogger and former GQ coworker, Saul is also wearing the Zara Motocross Trousers and ALSO posted about it today on his blog TRENDSTYLED! Go check him out!
I made it work for me:
April 6, 2012 § 3 Comments
Everyone that knows me knows that my favorite color is blue. I have blue vans, blue wallets, a blue charm on my necklace and probably half of my closet is different shades and tones of blue. So it is very nice, when I see that a lot of designers are using blue in their pieces.
I'm calling it: BLUE IS GONNA BE REALLY HOT THIS YEAR!  I mean, Beyoncé named her child BLUE Ivy. I don't think that was a coincidence!
PS THIS EXPERIENCE WILL BE SO MUCH BETTER IF YOU LISTEN TO THIS WHILE READING: 
Let's start with this iPhone cover, it's by Reedwrite and it's pretty cool cause it also works as a card case. Plus, I gotta say, the blue/yellow combo in this picture is amazing.
I also really like quirky accessories like this Cast of Vices leather bag which resembles a plastic grocery bag.
This cap from Supreme is actually pretty cool. It is very ornate and not everyone could wear it, but Id give it a try.
2 things that are very hot right now, Blue and polka dots, combined perfectly in this Comme Des Garçons shirt. Also, the pattern mixing looks rad.
I am so in love with different colors sleeves in shirts right now. i think it just adds a touch and makes the shirt less boring. Of course i really like this One Nine Zero Six shirt. It loos so effortless and cool.
And this Patrik Ervell sweater.
Now, color blocking is always cool. It makes you look like you're daring and caring in fashion. This simple polo from Uniform Experiment is SOOO COOL, like i am in love with it. Plus, it has the little blue skull.
Since it's practically summer, i find it appropriate that Bolt has these blue board shorts. Classic short in a classic color, but the silhouette makes it so much better and the yellow lightning bolt just adds a nice touch.
Now, these are a little too much, but i just wanted to show that blue really will be big. These patent leather loafers from YSL might look cool if paired with the right outfit. They are kinda cool, kinda not. I don't know how i really feel about them and i don't think i will know until i see them worn.
It is even popping up as an accent color. These United Nude desert boots are really cool because they are not overwhelming and are pretty easy to incorporate into your wardrobe. The classic desert boot gets a lift with the electric blue sole.
These i LOVE. The two toned blue shoes are soooo pretty and they could make any look so much cooler. I can picture me wearing them with some rolled jeans and a white shirt. The shoes ARE the outfit. These Nubuck Derby Shoes from T&F Slack in London are AWESOME!

Another big trend right now is the wedge sole. These Prada combine the perfect classiness of wingtips in black patent leather with some crazy striped black and blue wedge soles. I would do anything for these.  I REALLY MEAN ANYTHING!
These are more toned down, but no less special. Plus, they look more refined and could work in more formal occasions. The Havana Navy Flats by Christian Loubutin which has become one of my favorite designers.
For those of you who are unsure about going full blue, here is a good alternative. These black and navy Grenson brogues are pretty nice.
And now of course, I wanna talk about what i own. These Sperry Top Siders are amazing, they combine the classic shape and leather brown color way with my favorite color on the sole.
To finish this post off, I leave you with ANOTHER BLUE related song. The Blood Orange remix of the lovely Lana del Rey song Blue Jeans CLICK HERE!!!